Founded in 1984 and incorporated as Easton Coach Company in 2002, we are headquartered in Pennsylvania's Lehigh Valley, with additional facilities throughout Pennsylvania and New Jersey.
Easton Coach Company boasts the sixth-largest fleet in its region, with a fleet exceeding 700 vehicles, including about 650 paratransit vans, luxury motorcoaches, and 21-passenger minibuses.
Easton Coach Company's motorcoach charter fleet is the largest in the Lehigh Valley and features top-of-the-line luxury motorcoaches expertly designed for safe, reliable, and comfortable travel. Easton Coach Company employs a staff of more than 800 trained professionals to manage the fleet well.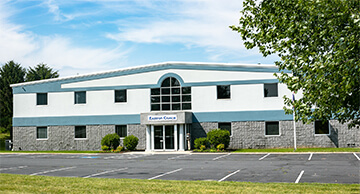 Memberships & Affiliations
Easton Coach Company is a proud member of the following national and regional associations:
American Public Transportation Association (APTA)
United Motorcoach Association
Pennsylvania Public Transportation Association (PPTA)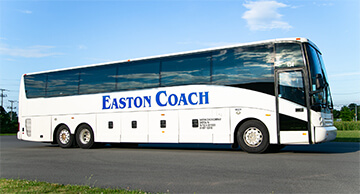 At Easton Coach Company, we specialize in group motorcoach travel. Year-round, our team of highly professional, skilled motorcoach drivers safely transport school groups, youth organizations, senior groups, college/university sports teams and clubs, tour groups, and other passengers throughout the United States and Canada.