Easton Coach Company Specializes in Motorcoach Charters
Easton Coach Company motorcoach charters are the way to go for any special occasion.
Based on our Lehigh Valley headquarters, Easton Coach Company's luxury motorcoach fleet features top-of-the-line vehicles with a host of modern amenities for maximum passenger comfort.
Our uniformed motorcoach drivers are knowledgeable, courteous, and, at every turn, happy to assist you and accommodate your travel requests. Many enjoy a long tenure with Easton Coach Company, driving repeat groups upon request, year after year. Click here to read passenger testimonials.
Easton Coach Company offers local, regional, and interstate motorcoach charter services. For a quote, click here.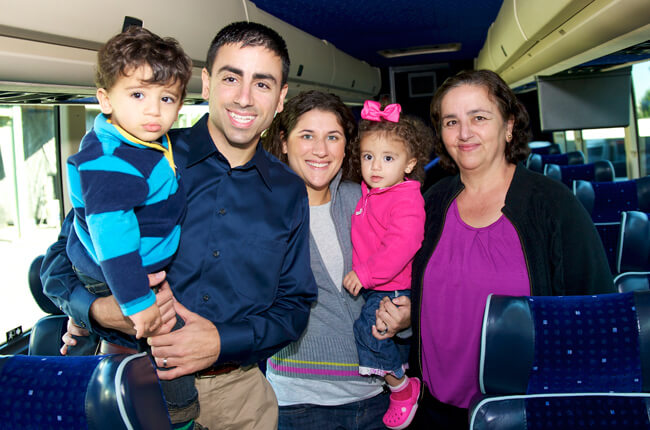 There's no better way to get out and see the sights than on an Easton Coach Company motorcoach. Our trained motorcoach drivers pride themselves on safety and are ready and willing to provide special assistance with boarding, luggage, and recommended stops. Easton Coach Company's motorcoach fleet includes a fully handicapped-accessible bus, complete with a wheelchair lift and flexible seating arrangements to accommodate our passengers with special needs.
Click here
 for more details.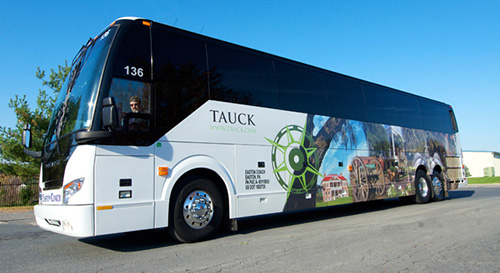 SCHOOL GROUPS AND YOUTH ORGANIZATIONS
Easton Coach Company is your safe travel choice for school field trips and other youth excursions. We have years of experience providing motorcoach charter services to several regional schools and groups and contracted transportation services to local colleges and universities.
Easton Coach Company maintains partnerships with numerous prominent motorcoach tour operators to regularly provide transportation for group tours. Our sizeable, modernized motorcoach fleet paired with our professional, experienced drivers staff makes Easton Coach Company perfect for tour operators. We are equipped to deliver trips varied in duration and destination and welcome new opportunities to work with tour companies looking for a safe, reliable motorcoach transportation provider.
CORPORATE RETREATS AND EVENTS
Easton Coach Company is the area's premier motorcoach carrier for businesses and corporations.
Are you organizing an off-site strategic planning session or team-building exercise? Hosting an employee recognition party or special client event? We'll make sure everyone arrives in executive style.
Here at Easton Coach Company, we're one big family – and we're committed to safe, reliable travel for your family trip.
WEDDINGS AND SPECIAL CELEBRATIONS
Easton Coach Company minibus travel accommodations are a fun, fashionable way to arrive at the aisle.
Trolleys can also make for picture-perfect wedding photo ops. And for weddings and special celebrations alike, Easton Coach Company motorcoaches are an intelligent travel solution for large groups and out-of-town guests, removing the hassle of directions, traffic and parking and focusing on the festivities!
Not sure which vehicle will best meet your needs? Our motorcoach sales representatives are happy to assist you in selecting a coach and planning the perfect trip. Call the motorcoach sales department at 1-800-WE-BUS-4-U (1-800-932-8748) x3, or send us an email. You can also click here to submit your questions through our website.