Easton Coach Company operates entirely with federal and state transportation rules and regulations, having earned top safety rankings from the U.S. Department of Transportation and meeting all Federal Motor Carrier Safety Administration requirements.
At Easton Coach Company, safety starts with simple things. Every motorcoach purchased by Easton Coach Company since 2006 has been equipped with seatbelts for added passenger safety, and paratransit vehicles, as well as trolleys and select motorcoaches, offer top-of-the-line wheelchair lifts and securements.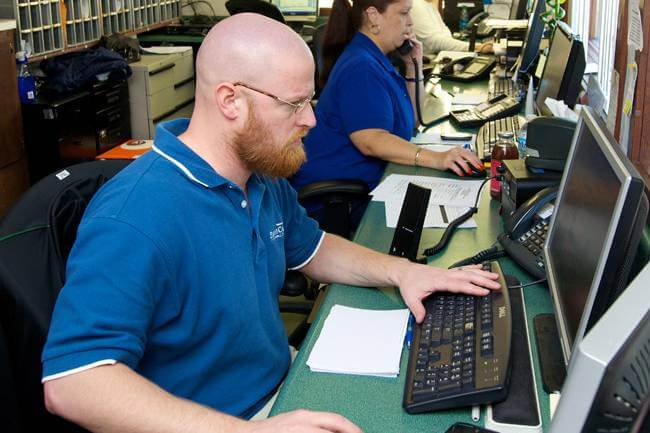 We go the extra mile to ensure safe travel through the use of state-of-the-art technology. Our fleet utilizes DriveCam video surveillance cameras and GPS systems for on-road vehicle tracking. Our GPS systems provide real-time data and vehicle history reports, allowing our operations staff to closely monitor each vehicle's speed, course, and mechanical status at any given moment and identify trends over some time.
Trips onboard an Easton Coach Company motorcoach begin with a series of safety announcements made by the driver via an onboard public address system. Our dispatch team maintains consistent, uninterrupted contact with motorcoach and paratransit drivers alike while out on the road, providing support 24/7, 365 days each year.